When electricity is limited but steam is available, our steam hot water storage heaters are in high demand. From hospitals to hostels, many key industries rely on our quality heating solutions.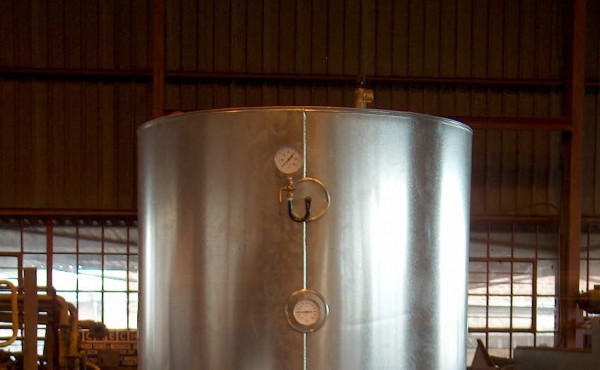 Whether it's a school ablution block or a busy hospital, Cyclotherm SA's steam hot water storage heater is an effective heating solution. From hospitality to education, key industries and sectors rely on our heating know-how and experience. Our vessels are designed to the highest specifications, and each one is manufactured from superior materials for a high quality end product.
All Cyclotherm SA hot water storage heaters are designed in accordance with the ASME III Boiler & Pressure Vessel Code. Good engineering practice is always adhered to
Our vessels are available in vertical or horizontal configurations to suit your needs
Our hot water storage heaters are manufactured from fully welded carbon steel. Our team can supply a stainless steel alternative on request
All Cyclotherm mild steel vessels are coated with Aluminium flame spray. They are then sealed with Sigmarite sealer as standard or with Glasflake VEF. We do have alternative coatings available, such as Phenoline 1205 or Sigma Phenguard
Connections up to 50mm will be a heavy-duty machined nipple, while larger connections will be flanged.
Each vessel is individually fitted with a 400 x 300 (measurement? mm?) oval manhole complete with a 12mm cover. It also features a 22mm class 2 copper pipe that is expanded into a suitably sized flange
All Cyclotherm vessels are insulated with 50mm thick IW24 fiberglass lagging and 0.6mm thick galvanized sheet metal cladding. We do have alternative lagging and cladding available on request
Because safety is a top priority, every Cyclotherm vessel is fitted with an over temperature and pressure 25mm safety valve
All vessels are fitted with a dual control and overriding thermostat
While the standard working pressure of our vessels is 400 Kpa, higher pressures are available on request
Because quality is a key concern at Cyclotherm, each of our vessels is supplied with a data book consisting of the following:

A third party pressure test certificate and certificate of compliance
An ISO quality control plan
Third party verified drawing and design calculations
Sales Order Form
Interested in this Product or Service? Complete the form below and we will get in touch with you.