About CYCLOTHERM industrial boilers
As the only company outside of the USA licensed to build Cyclotherm industrial steam generators / boilers and burners, we're a proudly South African company. We manufacture industrial heating systems to strict international standards. Our committed team has 44 years of specialisation and you can trust us to deliver a reliable service that's comprehensive and cost effective.
From gas, oil and coal fired burners to pressure vessels, we're proud to manufacture high quality products that are built to last. We're also one of the most trusted autoclave suppliers in South Africa. Our team is skilled in manufacturing hot water calorifiers as well as water and fuel tanks, including chimney stacks. We also build exceptional steam and hot water related products. Cyclotherm Boilers (Pty) offers project based services like insulation, water treatment and steam generator / boiler conversion to dual oil and gas. Our products and services come with a sterling after-sales service. Our customer-focused team are on hand to make sure that you are 100% happy with your new industrial heating system.
The Cyclotherm story began in the 1940s when the United States Government commissioned the design of an efficient and compact  steam generator / boiler. A Finnish born engineer called Dr. Otto Saha successfully combined the steam generator / boiler and the burner, resulting in a highly efficient single unit.
The Cyclotherm  steam generator / boiler was born.
Cyclotherm was established in 1970, and we've been delivering the highest quality industrial heating systems and services ever since. We're a registered exporter and we're trusted and certified to carry the valued Cyclotherm trademark. We installed our first boiler in 1971, and have sold over 7500 Cyclotherm industrial boilers in South Africa alone.
While the first Cyclotherm  steam generator / boiler was designed for marine use, many industries across North and South America, Europe and Africa have since commissioned them. As a result the brand has earned a global reputation for efficient design and reliability. Cyclotherm's industrial  steam generators / boilers form a key part of large plants in major corporations, government departments, public utilities and municipalities. Our  steam generators / boilers are also trusted by independent manufacturing plants that rely on superb quality coupled with excellent after-sales service. Our team is skilled in ensuring  steam generator / boiler efficiency, ensuring that you get the most out of your industrial steam generator / boiler.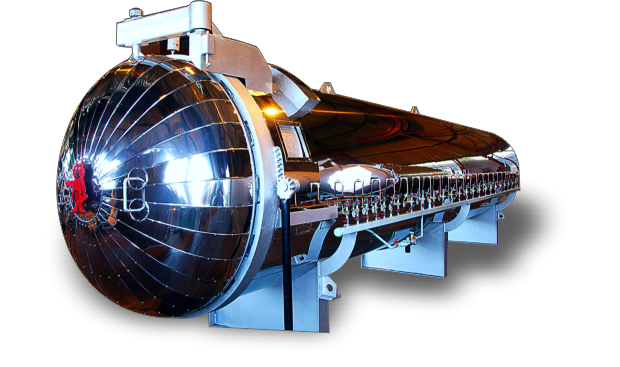 At Cyclotherm Boilers, we're actively involved in every step of our business. We're a single source supplier that specialises in  steam generator / boiler technology and related operations. This means that we're a one-stop shop when it comes to all your heat generation needs.
Cyclotherm Boilers has built an incredible network across the country, with our head office and manufacturing facility based in Wynberg, Johannesburg. We have efficient connections to Durban, Cape Town, Port Elizabeth, East London and Bloemfontein, with our authorised agents making Cyclotherm easily accessible. With the major centres covered, Cyclotherm Boilers is able to respond to orders quickly and efficiently.
As Cyclotherm Boilers expands, quality remains our number one priority. All our products adhere to strict international codes of practice including American Standard (ASME) and British Standard (BSS). In fact, international standards guide everything we do from inspection and design approval to procedures and methodologies. Our team is highly trained and highly skilled and we conform to the Occupational Safety Act 85 of 1993 (as amended 1998). We're committed to understanding your needs and meeting them in a cost effective way that's tailored to your business.
HOT WATER STORAGE HEATERS
Our Services
We offer comprehensive boiler manufacturing with the full turnkey solutions to build, improve, upgrade and maintain your boilers; and weve been doing it successfuly since 1970.
Book Appointment
Following a regular maintenance schedule for your boiler plant will go a long way toward minimising breakdowns and service interruptions.